Fear the Walking Dead begint binnenkort alweer aan het vierde seizoen en de datum is nu bekend gemaakt: de spin-off van The Walking Dead is zondag 15 april te zien op AMC.
En seizoen 4 van Fear the Walking Dead belooft bijzonder te worden! De zombiewerelden van The Walking Dead en Fear the Walking Dead krijgen eindelijk de langverwachte cross-over. Al sinds de start van de spin-off in 2015 vragen fans zich af of de paden van de series ooit zullen kruisen. Maar regelmatig werd dit idee afgeschoten omdat het volgens de producers te moeilijk zou zijn om te realiseren. Maar de makers schijnen toch een oplossing gevonden te hebben. Al voor de releasedatum van seizoen 4 van FTWD bekend werd gemaakt, werd er een uitspraak gedaan over de cross-over: 'Een karakter zal van de ene show, die ik niet ga noemen, naar de andere show, die ik niet ga noemen, gaan. Een zeer grote gebeurtenis in de wereld van The Walking Dead.'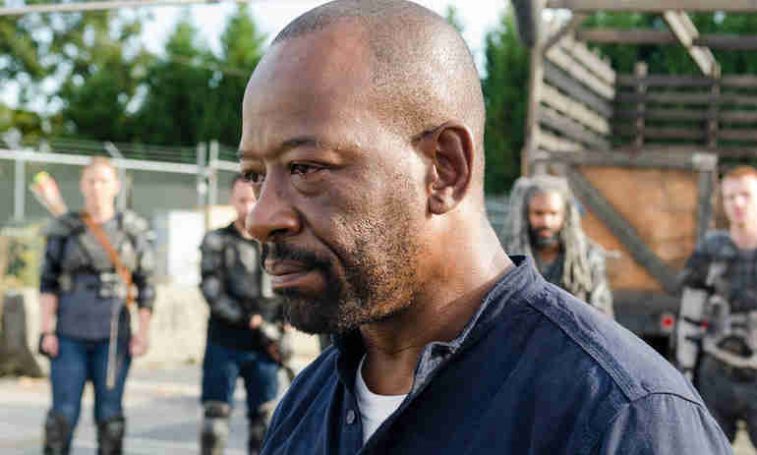 Dat karakter is inmiddels ook bekend. De cross-over met Morgan Jones (Lennie James) zal de hele serie op zijn kop zetten. Maar hij is niet de enige nieuweling in de serie. Garret Dillahunt (The Mindy Project), Jenna Elfman (Damages, Dharma & Greg), Kevin Zegers (Notorious, Gossip Girl), and Maggie Grace (Californication, Taken) zijn ook nieuwe gezichten in Fear the Walking Dead.
Op de vraag hoe Morgan Jones precies in het verhaal van Fear the Walking Dead gaat passen, is nog geen antwoord. Er zijn nog geen details vrijgegeven. Wel zijn er sneak-peak afbeeldingen vrijgegeven waarin Jones een staf vasthoudt en zijn zoon Duane nergens te zien is. Volgens veel fans zou dit zou de perfecte opzet kunnen zijn voor de populaire samenzweringstheorie die suggereert dat Madison's Fear the Walking Dead-overlevenden uiteindelijk de Whisperers zullen worden.
In ieder geval genoeg mogelijkheden, maar waarschijnlijk wordt het allemaal pas duidelijk wanneer seizoen 4 van Fear the Walking Dead op 15 april in première gaat.
Geschreven door: Romi Hootsmans
Beeld: Fox, AMC
© Alles over Series